Turning Talent into Performance.
At Prime Talent Insights, we believe an organization's only path to success is through its talent.  Without peak performing talent, an organization simply can't reach its potential.  Nothing is more critical than having the right talent in the organization and providing them with the right opportunities to grow.  Let Prime Talent Insights be your partner in identifying critical skills and competencies needed in talent, accelerating their leadership development, and enhancing your team's performance.
Join principal consultant, Kimberly LaGrange, SPHR, SHRM-SCP, as she works one-on-one with executive leaders, human resources professionals, and entire teams of people, using data to tailor her approach around your organization's specific goals.
With over 20 years of experience as a consultant in human capital management, Kim has developed specialties in organizational development and employee training.
She focuses on helping organizations generate great results by identifying key competencies needed in the organization and guides teams in how to build upon the unique strengths of their members, developing a more cohesive culture and better performance.
The market for qualified talent is becoming more competitive and challenging, making it more important than ever to find and hire the best people for the job, consistently motivating them to move beyond a baseline expectation of performance, to the benefit of both the company and their own professional growth. Prime Talents Insights can help you get there.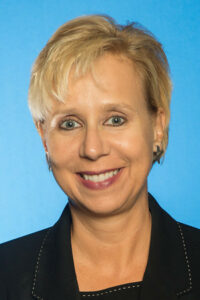 About Kimberly LaGrange, SPHR, SHRM-SCP
Kim holds a Master of Business Administration degree and has over twenty years of experience in human resources management.  She is a certified Senior Professional in Human Resources, and she also holds Society for Human Resource Management's Senior Certified Professional credential.  In her corporate experience, Kim has held executive positions responsible for all phases of HR, including leadership development, recruiting and selecting talent, employee relations, compensation, and employee benefits.
Kim's coaching philosophy is based on helping people build self-awareness to connect who they are to what they do. She offers clients a fresh perspective and an objective sounding board, with a focus on building on their strengths and expanding their influence.
Kim spent a decade as an instructor in the Scott College of Business at Indiana State University, teaching leadership, organizational behavior, and strategic human capital management to both undergraduate and graduate students.   Additionally, she has taught Human Resource Management in the Engineering Management graduate program at Rose-Hulman Institute of Technology.
She's a member of the Society for Human Resource Management (SHRM) and has served as the College Relations Director on the Executive Board of the Indiana State Council of SHRM and as President of the Wabash Valley Human Resources Association (WVHRA).  She was the inaugural recipient of the WVHRA's Human Resources Professional of the Year Award and has spoken about various HR issues at local and regional conferences.
Get our latest insights and articles delivered to your inbox.
Join our email list today